Slide
Santa Ana Painters
#1 Painters Company in Santa Ana, CA
Slide
Santa Ana Painters
Commercial, Residential, Interior, And Exterior Painters
Slide
Santa Ana Painters
Commercial, Residential, Interior, And Exterior Painters
Santa Ana Painters
We are Santa Ana Painting Pros, the premier painting service in all of California. Our team has over a decade's worth of experience working on big and small projects throughout city streets or remote country homes! We can take care of any size job no matter where it lies–from residential houses to hospital kitchens, from school rooms to retail spaces: we do them all!
We began our business because we had an unmet need and vision of making homes beautiful. This vision led us to do exterior jobs as well. Residents love how their house looks after being painted by professionals who care about beauty just like them!
Would you like to give your home or business that fresh, new look? A coat of paint can make a difference. Santa Ana Painting Pros is here for all our customers' painting needs! Santa Ana Painting Pros is equipped and ready to complete the job if you want to paint a few cabinets, your house, or a grocery store.
Give us a call today at 949-449-1450.
Request a quote
---
Why Choose Santa Ana Painting Company
You've decided it is finally time for a new paint job, but who do you hire? The phone book and google are full of painting contractors. Let us tell you why Santa Ana Painting Pros will be your best choice!

To make things easier for you, we compiled the five things you should look for in a painting contractor:
We're A Customer Driven Painting Company
Professional: Our professional painters are the best in their field. They only work with us because we hire, train and maintain a staff that can handle any project from start to finish without sacrificing quality or aesthetics. You can expect no student messes AND guarantees your satisfaction; on time!
Quality: Painting is an art that takes patience, skill, and attention to detail. When looking for a house painter or commercial paint job, assess their quality and see examples of previous work before hiring them, so there are no surprises later down the line! We at Santa Ana Painting Company always take pride in our ability to deliver high-quality service because it reflects well on us as professionals – which means taking extra care when working with clients who may have more extensive projects.
Trustworthy: With a strict zero-tolerance policy, Santa Ana Painting Pros ensures that their house painters are held accountable and can be trusted inside your home or business. All contractors have participated in technical training for their craft, and been background checked to ensure they're not carrying any diseases into your place!
Respectful: Hiring the right contractor is crucial to your project's success. You'll want them not just for their skill set but also for how they interact with you and other people on site and what kind of reputation they have among fellow professionals in this field. Luckily there are plenty of ways we can figure out if our potential painting professional has these qualities before taking any chances!
Safety: When looking for a painter, one of the most important things to consider is their safety standards. You should check whether they use good products and procedures that protect your valuables in case of paint spills or other messes. Ensure that no unfinished areas are left exposed when it comes time to paint interiors like walls & ceilings–especially because these types of surfaces require extra care!
We know you're looking for a painting contractor who will provide the quality workmanship and professionalism your company deserves. We have been in business since 1991, so we understand what it takes to succeed on both sides of this relationship – as artists or clients!
| | |
| --- | --- |
| #1 Painters in Santa Ana, CA | Quality, Professional and Affordable |
Residential Painting
The list of reasons one might want to paint their home is endless. Maybe you recently moved into a new place and can't stand how much it doesn't feel like "home." Perhaps the previous owner never finished painting, so now that's your chance! Santa Ana Painter Pros have everything from color schemes perfect for selling properties to ensuring every inch looks awesome before showing them off on move-in day.
House painting is always a good idea, even better if you live in the Santa Ana area! With so many house painters here to choose from and all of them providing high-quality work for an affordable price – what could be more convenient?
Commercial Painting
Investing in a fresh coat of paint makes your commercial property more valuable and attractive to potential customers. The improved appearance will help distinguish the quality of services offered at any business located in that specific space. Not only does a fresh coat increase its credibility and professionalism, but it also helps separate what businesses offer from their competitors.
We can do it if you want to paint your corporate office, hospital, or retail shop. We have the experience and know-how to help care for all those worries from start to finish.
We are the best at what we do. Our professional team can handle our large-scale commercial painting projects all year round, so when you hire us for your next job, know that it will get done right – the first time!
Exterior Painting
Painting your home's exterior is a great way to ensure it looks good and protects you from damage. The paint job also tells others who live in the neighborhood or pass by how proud of their place someone feels about themselves, which can't be said with any other type of construction!
Your home is a significant investment, and you want it to last as long as possible. When the paint on your exterior starts fading, peeling, or getting stained from exposure to harsh weather conditions like strong winds and heavy rainstorms, there may be some things that need fixing before more damage occurs.
Call us today to set an appointment and enjoy the advantages of Reasonable Painting Service Prices in Santa Ana.

Interior Painting
The pros at Santa Ana Painting are on call to make your home look new again. With our expert team, you can be sure that every step will get done right – from applying long-lasting paint in any climate Northern California has to offer until we leave without leaving even one brush stroke or footprint behind!
Giving your home that finishing touch can be difficult, but it is worth the effort. Our painting contractors know how to give kitchens and bathrooms an ambiance that feels like home while perfectly reflecting your unique personality! If giving visual appeal within a building makes sense for any reason, now might not be too late since we offer same-day service throughout Los Angeles County at affordable rates too!
Our Values
FAMILY
Family Owned Business, Est. 1999
TRUST
Truthfulness is the foundation of all human virtues
LOCAL
We are local to the Santa Ana Region
Skilled Techs
Top industry experts backed by our lifetime warranty
Cabinet Painting
You may grow tired of the beauty of your kitchen and bathroom cabinets over time. As styles change, so do tastes in design- but this doesn't have to stop you from changing the look entirely! Painting rather than replacing them can be an affordable solution that will bring today's modern standards into any home without breaking bank accounts or going through months' worth of DIY projects (which we know isn't ideal).

Painters Services in Santa Ana
Give us a call today at 949-449-1450
The beauty of a fresh coat of paint can be seen in any home or business, transforming its interiors. Finding the right painting contractor who will do it for you is the only thing preventing this reality!
Hiring Santa Ana Painting Pros will save you time, money, and frustration. We're ready for anything, whether just a few cabinets or the entire house!
Top 10 Reasons to Choose Santa Ana Painters company for Your Painting Needs!
#1 Santa Ana's Painters Company
Local Santa Ana Painters
Santa Ana Painting contractors are just a phone call away. Whether you need us for interior or exterior painting, we're the right company to turn to! With years of experience working on all kinds of projects, big and small, no job is too hard for our experienced team members!
Affordable Painting Company
If you need any painting done, from a small job to a large one, we can help. We are not only skilled painters but also have experience in different types of projects, so your satisfaction is guaranteed!
Friendly Painting Company
You deserve high-quality customer service, and we are dedicated to giving you that. We know when our customers have a good experience, so do we!
Trust Santa Ana Painters Company
​We know that when you receive excellent customer service, it has a positive impact on our employees as well. We can provide top-quality work with customer satisfaction at its center and always strive for more!
Professional Painters Company in Santa Ana
We know how important it is for you to have a positive experience with us, so we want to guarantee 100% of your satisfaction!
"I've used a lot of painting companies in my time, but the ones down at Santa Ana Painters Company are by far one-of-a-kind. They bring efficiency and simplicity to an entirely new level! If you want quality work done quickly with minimal hassle then this is your team."
---
Jane Loren
Santa Ana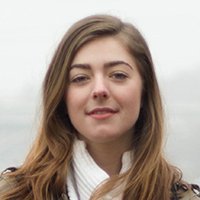 "Santa Ana Painter Company is a great company to work with! I called them last minute and they were able to come out the same day. Their prices are fair, their customer service top notch. I highly recommend contacting this paint crew if you need any painting done around your home or office building."
---
Dana Rosen
Santa Ana
"I was in need of some painting done, and I googled "Best painters company." Santa Ana Painters Company with their quick response time, won me over!"
---
Madelaine Taylor
Santa Ana
The Santa Ana region's leading professional Painting services since 1999.
We're available
9:00 am – 5:00 pm
8:00 am – 6:00 pm